Click on the thumbnails below to download.
The most recent version is Oligo 7.60 (5 September 2015; version for Oracle Java for Mac was updated 10/10/2016).

This FREE version provides the most comprehensive
primer analysis available, and unlike web-based
applets, it ensures total security of your data.
Click HERE for details.
This software, including the technical support, has no expiration date.

With this version you may:
- analyze your own primers (Tm, dimers, secondary
structure, internal stability & more),
- multiplex your sets of primers & probes,
- check functionality of the software based
on a pre-loaded (not your own) sequence.


---
The Software Links:
| | |
| --- | --- |
| | |
| Manual (pdf format) | Tutorial (pdf format) |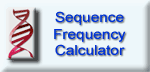 Download Oligo 7.37 (Oligo 7 that works on G4 Mac; do not use on new models of Macintosh computers)
Note: Oligo 7 works with the newest operating systems including Windows 10 and Mac OS 10.12. Oligo 7 downloads contain the Manual & Tutorial. Oligo on the Mac with systems 10.10.5 and above needs to use the latest Java version (download from here) in order to work smoothly. Oligo for Mac may also work on the newest Java for Mac OS from Oracle, but in order to make it work you need to download this special OLIGO version and start Oligo for the first time with Control-click the Oligo icon, then choose Open from the shortcut menu.
To receive the full version you need to purchase the license number. Click on the "Ordering" link at the top of this page for the pricing info.
The summary of Oligo 7 improvements is given here.

Oligo 6 users: please go to OLIGO 6 download page to download either Mac or PC versions (they work only on old operating systems).
---
External Downloads
---